Writers Referred to in Poetry of Wartime
Achebe, Chinua. All Things Fall Apart (Anchor; 1st Anchor Books Education Edition, 1994).
This is Chinua Achebe's classic novel, with more than two million copies sold since its first U.S. publication in 1969. Combining a richly African story with the author's keen awareness of the qualities common to all humanity, Achebe here shows that he is "gloriously gifted, with the magic of an ebullient, generous, great talent."
Camus, Albert. The Rebel: An Essay on Man in Revolt (Vintage; Reissue edition, 1992). 
By one of the most profoundly influential thinkers of our century, The Rebel is a classic essay on revolution. For Albert Camus, the urge to revolt is one of the "essential dimensions" of human nature, manifested in man's timeless Promethean struggle against the conditions of his existence, as well as the popular uprisings against established orders throughout history. And yet, with an eye toward the French Revolution and its regicides and decides, he shows how inevitably the course of revolution leads to tyranny. As old regimes throughout the world collapse, The Rebel resonates as an ardent, eloquent, and supremely rational voice of conscience for our tumultuous times.
Carruth, Hayden.  Collected Shorter Poems, 1946-1991 (Copper Canyon Press, 1992).
Collected Shorter Poems presents hundreds of lyric, short narrative, comic, meditative, nature, and erotic poems that Hayden Carruth wrote over a forty-five year period. This is a reissue of the book, with new cover design. Noted for the breadth of his linguistic and formal resources, influenced by jazz and the blues, Carruth gives his poems a philosophical resonance. His explorations of rural poverty and hardship— sometimes grim, sometimes funny—are deeply informed by political radicalism and cultural responsibility.
Carruth, Hayden.  Reluctantly: Autobiographical Essays (Copper Canyon Press; 1st ed edition, 1998).
Autobiographical Essays. These touching and intimate essays reveal the integrity of Hayden Carruth-- one of the most solitary, esteemed, and controversial poets of this century. Despite his wide erudition, he has lived largely outside academia. These essays chronicle a lifetime of wrestling with his personal demons and muses; time spent hospitalized for severe chronic depression; a passionate love of jazz and blues; his suicide attempt; and most of all, his uncommon, unflinching honesty.
Darwish, Mahmud; Munir Akash, Carolyn Forche, Sinan Antoon, Amira El-Zein. Unfortunately, It Was Paradise: Selected Poems (University of California Press, 2003).
Mahmoud Darwish is a literary rarity: at once critically acclaimed as one of the most important poets in the Arabic language, and beloved as the voice of his people. He is a living legend whose lyrics are sung by fieldworkers and schoolchildren. He has assimilated some of the world's oldest literary traditions at the same time that he has struggled to open new possibilities for poetry. This collection spans Darwish's entire career, nearly four decades, revealing an impressive range of expression and form. A splendid team of translators has collaborated with the poet on these new translations, which capture Darwish's distinctive voice and spirit.
Levine, Philip. Breath (Knopf; Reprint edition, 1996).
Awarded the Pulitzer Prize in Poetry for 1995, Philip Levine goes from strength to strength, having received the National Book Ward for Poetry for his earlier book What Work Is. This is the first paperback edition of this text, about which Harold Bloom said, "The controlled pathos of every poem in the volume is immense, and gives me a new sense of Levine."
Lorca, Frederico Garcia. Collected Poems (Farrar, Straus and Giroux; Revised Bilingual edition, 2002).
Federico García Lorca is the greatest poet of twentieth-century Spain and one of the world's most influential modernist writers. Christopher Maurer, a leading Lorca scholar and editor, has substantially revised Frederico Garcia Lorca's earlier edition of the collected poems of this charismatic and complicated figure, who—as Maurer says in his illuminating Introduction—"spoke unforgettably of all that most interests us: the otherness of nature, the demons of personal identity and artistic creation, sex, childhood, and death."
Lowell, Robert. Selected Poems (Farrar, Straus and Giroux, 1977).
Selected Poems includes over 200 poems, culled from each of Robert Lowell's books of verse--Lord Weary's Castle, The Mills of the Kavanaughs, Life Studies, For the Union Dead, Near the Ocean, History, For Lizzie and Harriet, and The Dolphin. This edition, which first appeared in 1977, was revised by the author: there are additions, deletions, and a change in sequence in the Dolphin section; the five poems in the title sequence from Near the Ocean are now uncut; and a new poem is added to the "Nineteen Thirties."
Merwin, W.S.  The Pupil: Poems (Knopf, 2002).

Hailed by Peter Davison in the Boston Sunday Globe as a poet who "engages the underground stream of our lives at depths that only two or three living poets can match," W. S. Merwin now gives us The Pupil, a volume of astonishing range and extraordinary beauty: a major literary event.

These are poems of great lyrical intensity, concerned with darkness and light, with the seasons, and with the passing of time across landscapes that are both vast and minutely imagined. They capture the spiritual anguish of our time; the bittersweet joys of vanishing wilderness; anger at our political wrong- doings; the sensuality that memory can engender. Here are remembrances of the poet's youth, lyrics on the loss of loved ones, echoes from the surfaces of the natural world. Here, too, is the poet's sense of a larger mystery:

. . . we know
from the beginning that the darkness
is beyond us there is no explaining
the dark it is only the light
that we keep feeling a need to account for
—from "The Marfa Lights"

Passionate, rigorous, and quietly profound, The Pupil is an essential addition to the canon of contemporary American poetry—a book that finds W. S. Merwin's singularly resonant voice at the height of its power. (Knopf, 2002).
Neruda, Pablo. Memoirs (Farrar, Straus and Giroux, 2001).
The south of Chile was a frontier wilderness when Pablo Neruda was born in 1904. In these memoirs he retraces his bohemian student years in Santiago; his sojourns as Chilean consul in Burma, Ceylon, and Java, in Spain during the civil war, and in Mexico; and his service as a Chilean senator. Neruda, a Communist, was driven from his senate seat in 1948, and a warrant was issued for his arrest. After a year in hiding, he escaped on horseback over the Andes and then to Europe; his travels took him to Russia, Eastern Europe, and China before he was finally able to return home in 1952. The final section of the memoirs was written after the coup in 1973 that overthrew the President of Chile and Neruda's friend Salvador Allende.  
Many of the century's most important literary and artistic figures were Neruda's friends, and figure in his memoirs--Garcia Lorca, Aragon, Picasso, and Rivera, among them--and also such political leaders as Gandhi, Nehru, Mao, Castro, and Che Guevara. In his uniquely expressive prose, Neruda not only
explains his views on poetry and describes the circumstances that inspired many of his poems, but he creates a revealing record of his life as a poet, a patriot, and one of the twentieth century's true men of conscience.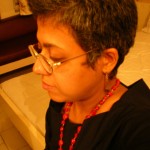 Ray, Sukumar;
Sampurna Chattarji (translator). Abol Tabol: The Nonsense World of Sukumar Ray (Penguin Putnam, 2004).
This selection offers you the best of his world - pun-riddled, fun-fiddled poetry from Abol Tabol and Khai Khai, stories of schoolboy pranks (Pagla Dashu) and madcap explorers (Heshoram Hushiyarer Diary), and the unforgettable harum-scarum classic Haw-Jaw-Baw-Raw-Law, presented here for the first time in its entirety. All the stories and poems are accompanied by Skumar Rays inimitable illustrations.
Soyinka, Wole. Climate of Fear: The Quest for Dignity in a Dehumanized World (Random House, 2005).

In this new book developed from the prestigious Reith Lectures, Nobel Prize—winning author Wole Soyinka, a courageous advocate for human rights around the world, considers fear as the dominant theme in world politics. Decades ago, the idea of collective fear had a tangible face: the atom bomb. Today our shared anxiety has become far more complex and insidious, arising from tyranny, terrorism, and the invisible power of the "quasi state." As Wole Soyinka suggests, the climate of fear that has enveloped the world was sparked long before September 11, 2001.

Rather, it can be traced to 1989, when a passenger plane was brought down by terrorists over the Republic of Niger. From Niger to lower Manhattan to Madrid, this invisible threat has erased distinctions between citizens and soldiers; we're all potential targets now. In this seminal work, Soyinka explores the implications of this climate of fear: the conflict between power and freedom, the motives behind unthinkable acts of violence, and the meaning of human dignity. Fascinating and disturbing, Climate of Fear is a brilliant and defining work for our age. (Random House Trade Paperbacks, 2005).

Soyinka, Wole. Myth, Literature and the African World (Cambridge University Press; Reprint edition, 1990).
Wole Soyinka, one of the foremost living African writers, here analyses the interconnecting worlds of myth, ritual and literature in Africa. The ways in which the African world perceives itself as a cultural entity, and the differences between its essential unity of experience and literary form and the sense of division pervading Western literature, are just some of the issues addressed. The centrality of ritual gives drama a prominent place in Soyinka's discussion, but he deals in equally illuminating ways with contemporary poetry and fiction. Above all, the fascinating insights in this book serve to highlight the importance of African criticism in addition to the literary and cultural achievements which are the subject of its penetrating analysis.
Yeats, W.B. 
The Collected Works of W.B.Yeats (Scribner, 1996).
The Collected Poems of W. B. Yeats includes all of the poems authorized by Yeats for inclusion in his standard canon. Breathtaking in range, it encompasses the entire arc of his career, from luminous reworkings of ancient Irish myths and legends to passionate meditations on the demands and rewards of youth and old age, from exquisite, occasionally whimsical songs of love, nature, and art to somber and angry poems of life in a nation torn by war and uprising. In observing the development of rich and recurring images and themes over the course of his body of work, we can trace the quest of this century's greatest poet to unite intellect and artistry in a single magnificent vision. Revised and corrected, this edition includes Yeats's own notes on his poetry, complemented by explanatory notes from esteemed Yeats scholar Richard J. Finnera (Scribner; 2nd Revised Edition, 1996).