Allen Curnow--New Zealander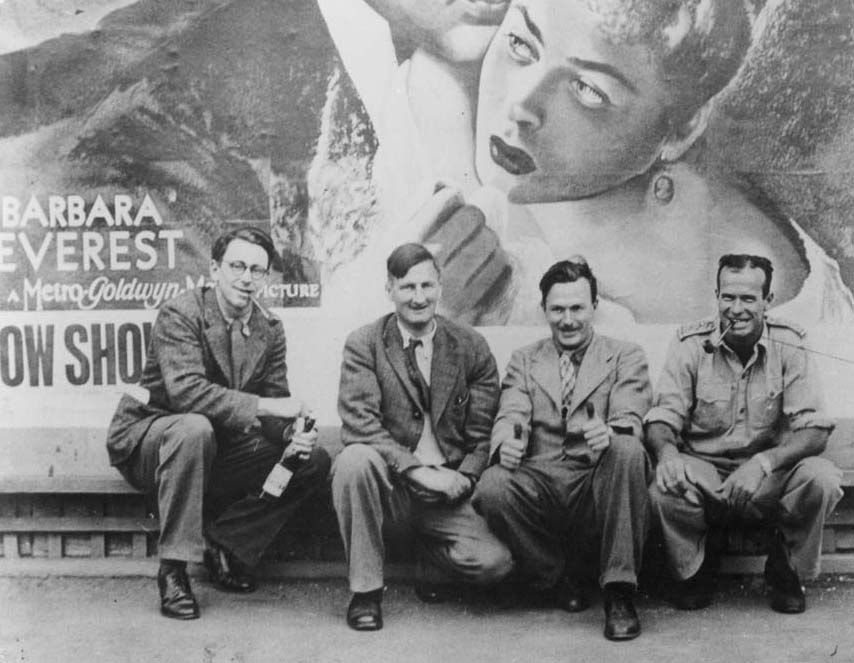 Allen Curnow was one of New Zealand's most renowned poets. Born in 1911, into a fourth generation New Zealand family, he wrote a satirical poetry column for over four decades for two leading newspapers. His writing reflected his interests in national and international politics, as well as his passion for rugby. His book, New Zealand Verse from 1945 is a landmark publication. His early works reflect the influence of his study for the Anglican ministry, as well as his childhood experiences. His later work demonstrates his ties to the New Zealand landscape and "the sense of isolation experienced by one who lives in an island colony." Curnow died in 2001.
Landfall in Unknown Seas
Simply by sailing in a new direction
You could enlarge the world.
You picked your captain,
Keen on discoveries, tough enough to make them,
Whatever vessels could be spared from other
More urgent service for a year's adventure;
Took stock of the more probable conjectures
About the Unknown to be traversed, all
Guesses at golden coasts and tales of monsters
To be digested into plain instructions
For likely and unlikely situations.
All this resolved and done, you launched the whole
On a fine morning, the best time of year,
Skies widening and the oceanic furies
Subdued by summer illumination; time
To go and be gazed at going
On a fine morning, in the Name of God
Into the nameless waters of the world.
At the Widening of a War
 
Everyone was frightened of the sky.
Each night, Mars emerged at the zenith.
A bleb of pure rage tore off the sun.
For days, the living and the dead
hung in the air like dust
whirled aloft from tired roads.
The fuselage of a lobster lay abandoned.
The Isles of the Blest were receding
to their sailing distances
and the gunfire of tourist shoes was stilled.
Sports stadiums and crowds loomed from another age.
The blow struck now
would be weaker than the blow withheld.