Denise Levertov
Submitted by
Anonymous (not verified)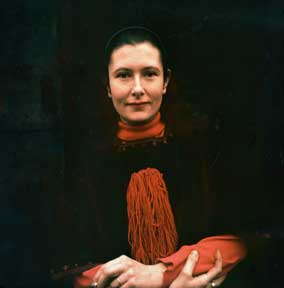 Today two poems by Denise Levertov: "Making Peace," and "The Pilots."  The later is taken from her collection The Freeing of the Dust, 1975, which features her protest poems written about Vietnam.  "Making Peace" takes the listener on a journey to understand that true peace goes beyond the truce and silent bombs of war.
Making Peace
A voice from the dark called out,
"The poets must give us
imagination of peace, to oust the intense, familiar
imagination of disaster. Peace, not only
the absence of war."
But peace, like a poem,
is not there ahead of itself,
can't be imagined before it is made,
can't be known except
in the words of its making,
grammar of justice,
syntax of mutual aid.
A feeling towards it,
dimly sensing a rhythm, is all we have
until we begin to utter its metaphors,
learning them as we speak.
A line of peace might appear
if we restructured the sentence our lives are making,
revoked its reaffirmation of profit and power,
questioned our needs, allowed
long pauses. . . .
A cadence of peace might balance its weight
on that different fulcrum; peace, a presence,
an energy field more intense than war,
might pulse then,
stanza by stanza into the world,
each act of living
one of its words, each word
a vibration of light–facets
of the forming crystal.
The Pilots
Because they were prisoners,
because they were polite and friendly and lonesome and homesick,
because they said Yes, they knew
the names of the bombs they dropped
but didn't say whether they understood what these bombs
are designed to do
to human flesh, and because
I didn't ask them, being unable to decide
whether to ask would serve
any purpose other than cruelty, and
because since then I met Mrs. Brown, the mother of one of their fellow prisoners,
and loved her, for she has the same lovingkindness in her
that I saw in Vietnamese women (and men too)
and because my hostility left the room and wasn't there
when I thought I needed it
while I was drinking tea with the POW's,
because of all these reasons I hope
they were truly as ignorant,
as unawakened,
as they seemed,
I hope their chances in life up to this point
have been poor,
I hope they can truly be considered
victims of the middle America they come from,
their American Legionnaire fathers, their macho high schools,
their dull skimped Freshman English courses,
for if they did understand precisely
what they were doing, and did it anyway, and would do it again,
then I must learn to distrust
my own preference for trusting people,
then I must learn to question
my own preference for liking people,
then I must learn to keep
my hostility chained to me
so it won't leave me when I need it.
And if it is proved to me
that these men understood their acts,
how shall I ever again
be able to meet the eyes of Mrs. Brown?