Violet Kazue de Cristoforo--American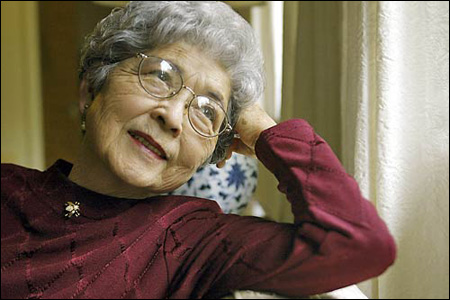 Violet Kazue de Cristoforo
(1917-2007) 
Born in Hawaii, but educated in Japan during her elementary years, Violet Kazue de Cristoforo moved to California as an adolescent. During World War II, she, her husband and children were interned in Jerome Arkansas and then later at Tule Lake camp in California. She is best known as a haiku poet. Her Poetic Reflections of the Tule Internment Camp was released in 1984, and in 1996 There is Always Tomorrow: An Anthology of Japanese American Concentration Camp Poetry, a collection of haiku poetry was published. De Cristoforo worked for over 50 years compiling and translating haikus created in detention camps. She worked on the campaign that led to reparation and an apology from the U.S. government for the internment of Japanese-Americans.
Foolishly - simply existing
My heart perceives nothing
summer at its peak in highland
Like-minded people gather
new shoots sprout from the pine tree
early summer sky.