Poetry by Women About Women
Pretty women wonder where my secret lies.
I'm not cute or built to suit a fashion model's size
But when I start to tell them,
They think I'm telling lies.
I say,
It's in the reach of my arms
The span of my hips,
The stride of my step,
The curl of my lips.
I'm a woman
Phenomenally.
Phenomenal woman,
That's me.
I walk into a room
Just as cool as you please,
And to a man,
The fellows stand or
Fall down on their knees.
Then they swarm around me,
A hive of honey bees.
I say,
It's the fire in my eyes,
And the flash of my teeth,
The swing in my waist,
And the joy in my feet.
I'm a woman
Phenomenally.
Phenomenal woman,
That's me.
Men themselves have wondered
What they see in me.
They try so much
But they can't touch
My inner mystery.
When I try to show them
They say they still can't see.
I say,
It's in the arch of my back,
The sun of my smile,
The ride of my breasts,
The grace of my style.
I'm a woman
Phenomenally.
Phenomenal woman,
That's me.
Now you understand
Just why my head's not bowed.
I don't shout or jump about
Or have to talk real loud.
When you see me passing
It ought to make you proud.
I say,
It's in the click of my heels,
The bend of my hair,
the palm of my hand,
The need of my care,
'Cause I'm a woman
Phenomenally.
Phenomenal woman,
That's me.
The Laughter of Women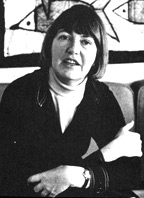 The laughter of women sets fire
to the Halls of Injustice
and the false evidence burns
to a beautiful white lightness

It rattles the Chambers of Congress
and forces the windows wide open
so the fatuous speeches can fly out

The laughter of women wipes the mist
from the spectacles of the old;
it infects them with a happy flu
and they laugh as if they were young again

Prisoners held in underground cells
imagine that they see daylight
when they remember the laughter of women

It runs across water that divides,
and reconciles two unfriendly shores
like flares that signal the news to each other

What a language it is, the laughter of women,
high-flying and subversive.
Long before law and scripture
we heard the laughter, we understood freedom.
The Sad Mother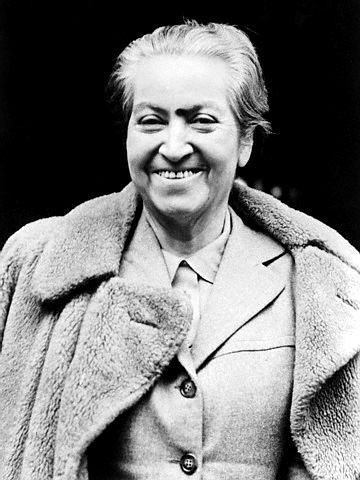 Sleep, sleep, my beloved,
without worry, without fear,
although my soul does not sleep,
although I do not rest.

Sleep, sleep, and in the night
may your whispers be softer
than a leaf of grass,
or the silken fleece of lambs.

May my flesh slumber in you,
my worry, my trembling.
In you, may my eyes close
and my heart sleep.
The Journey
Mary Oliver
One day you finally knew
what you had to do, and began,
though the voices around you
kept shouting
their bad advice - - -
though the whole house
began to tremble
and you felt the old tug
at your ankles.
'Mend my life!'
each voice cried.
But you didn't stop.
You knew what you had to do,
though the wind pried
with its stiff fingers
at the very foundations - - -
though their melancholy
was terrible. It was already late
enough, and a wild night,
and the road full of fallen
branches and stones.
But little by little,
as you left their voices behind,
the stars began to burn
through the sheets of clouds,
and there was a new voice,
which you slowly
recognized as your own,
that kept you company
as you strode deeper and deeper
into the world,
determined to do
the only thing you could do - - - determined to save
the only life you could save.
I'm nobody! Who are you?
I'm nobody! Who are you?
Are you nobody, too?
Then there's a pair of us — don't tell!
They'd banish us, you know.
How dreary to be somebody!
How public, like a frog
To tell your name the livelong day
To an admiring bog!
My Mother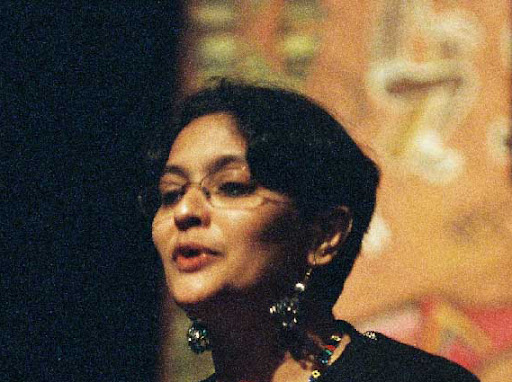 She lifts her head and looks up,
the skies light up entirely;
the clouds float in her eyes.

When her eyes are shut,
the skies grow all dark,
clouds break, and all over,
the spate of sadness.
Women in Poetry
Poets from the American Academy of Poets have a wonderful lesson on working with women in poetry written by New York Public School Teacher, Carolyn Kohli. The link to the website and Ms. Kohli's complete six week unit follows the learning objectives. In the unit students are introduced to a broad range of women's voices in poetry. Students develop a poetic and technological vocabulary simultaneously through a series of creative and critical writing exercises and Internet research and citation. "Women in Poetry" primarily explores contemporary poetry with themes as diverse as "Entering the Darkness Out of Childhood," "Voices of the Mothers," "The Body Electric," and "Ars Poetica". Each thematic set of lessons requires students to practice basic skills in Microsoft Word and on the Internet, responding to each poem grouping with information obtained in web research and their own creative and critical responses.  
Learning Objectives
By the end of this unit students will be able to:
Describe the traditional roles of women/received cultural stereotypes and find them expressed in poetry by women.
Describe the ways women poets belie stereotypes in their poetry and voice.
Recognize and describe voice and tone in a variety of poems by women.
Characterize poetry written by women as having a distinct point of view, but as concerning itself with the breadth of human experience.
Develop a vocabulary and ideas for writing and talking about poetry written by women.
Do a close reading of two poems they have not read with the teacher and write about their understanding of that poem in a brief, lucid essay.
Write one brief essay (300-500 words) arguing for or against a reading (Elizabeth Bishop's "In the Waiting Room").
Write one brief essay (300-500 words) comparing two poets (Emily Dickinson and Gwendolyn Brooks).
Write two personal responses (250-400 words), one on our visiting poet, one on two student poems read during workshop.
Discuss several key elements of poetry, including voice, the speaker as persona created by the poet, autobiography in poetry, and several poetic techniques (line length, enjambment, anaphora, sound devices, metaphor).
Read criticism through links at The Academy of American Poets website.
View and discuss a video clip of a high school student reciting Emily Dickinson's "I'm Nobody! Who are You?" as an expression of the importance of poetry in general and the impact of Dickinson in particular over 100 years after her death.
Write three poems modeled after or inspired by several read in class.
Read one original poem aloud for responses in a workshop setting.
Include one original poem on the web page.
Write three very brief essays for the web page.
Learn and practice techniques for creating a web page, including copying and pasting photographs and art, creating hyperlinks, researching poets' lives and works on the internet.
Create a web page as a final project.